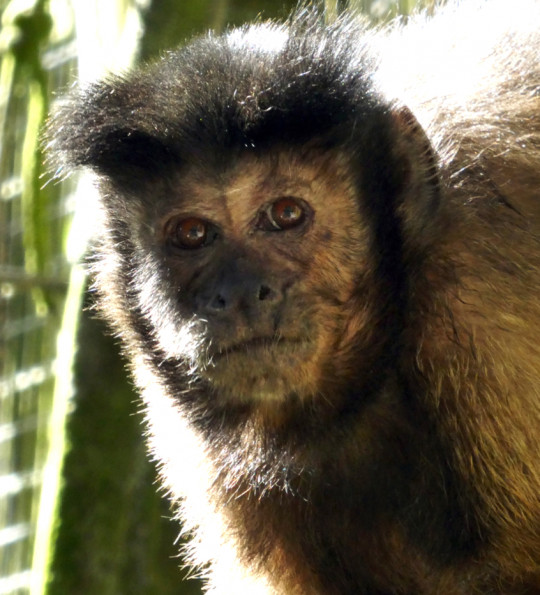 Name: Kirsty
Species: Capuchin
Who is she? The Pretty Girl

Special skills: Being strong and independent!
Adopting
Adopting a monkey with Wild Futures really is a gift with a difference. Whether it's a gift for yourself or another, you will be supporting the work of our charity and enabling us to protect primates and their habitats worldwide. The monkeys featured in the adoption scheme reside at projects run by Wild Futures. Each monkey is unique with their own characters and personalities so please do check out their monkey pictures and profiles. As a Monkey adopter you will receive:
A cuddly monkey toy (optional)
Personalised certificate of your adoption
Photo of your adopted monkey
Your monkey's story
Species factsheet
Wild Futures newsletters throughout the year
Discounted entry fee to our Monkey Sanctuary
About Kirsty
Name: Kirsty
Species: Capuchin
Who is she? The Pretty Girl

Special skills: Being strong and independent!
Kirsty arrived at our Sanctuary in April 2011 from a small private sanctuary who had originally rescued her from an isolated life in the pet trade. She had lived with fellow capuchin monkey, Gucci, for many years but the two are different species, so despite being in each other's company for a long time, they couldn't communicate effectively.
Upon arrival, Kirsty initially seemed much more reserved and quiet, however, when she saw monkeys of her own kind everything changed! She was immediately eager to meet them and excited to talk to other monkeys in her own language! Her days of loneliness over, she was soon integrated into a black-capped capuchin group and took to her new life extremely well! She loves to spend her days foraging in the long vegetation and socialising within her group.
Kirsty is a strong and independent female who is as comfortable in her own company as she is with close friends nearby.

Adopting Kirsty means that you are helping to provide the resources needed to give Kirsty the best life possible. Your adoption also enables Wild Futures to continue its vital work campaigning for an end to the primate pet trade in the UK and abroad.

PLEASE NOTE:
Our adoptions are purely symbolic, which means you will not receive any real animals in the post! Monkeys are wild animals – not domesticated pets.
Click here for Adoption Scheme Terms and Conditions.
Click here for delivery information.