Monkey Sanctuary Orphan Celebrates her 2nd Birthday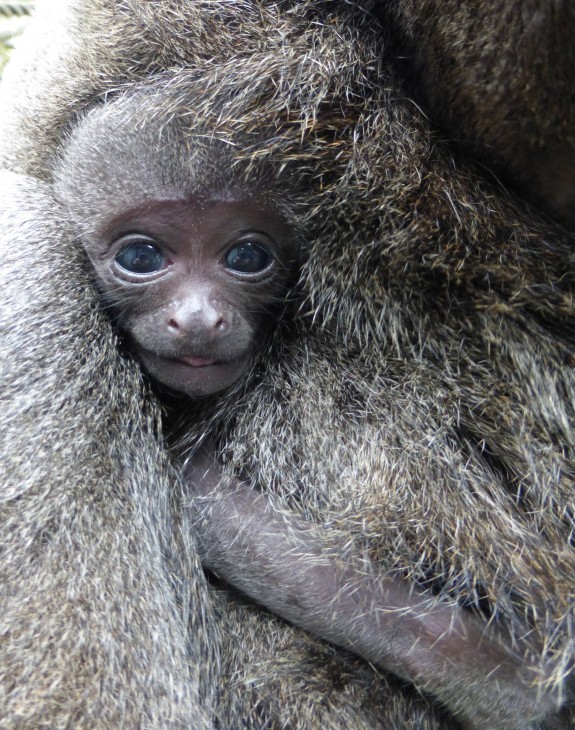 One of the Wild Futures Monkey Sanctuary residents, woolly monkey Lily, is celebrating her 2nd birthday on October 18th. The little monkey has stolen the hearts of her human carers and every visitor to the Monkey Sanctuary.
The Sanctuary has a non-breeding policy and so Lily is the "happy accident" after her mother's contraceptive pill failed. Lily's arrival was extra surprising because her mother, Maya, was quite elderly.
Sadly, Maya passed away a few months ago, but her closest friend Ivor takes care of the cheeky child just fine. Lily has formed a particularly strong bond with Ivor, who is very protective of her. This is very important as monkeys are highly social and, like humans, have a long childhood in which to learn all the skills necessary for a happy and healthy life.
Being the only child in the family, Lily always finds ways to entertain herself when her uncles Pablo, Ollie and Caju get tired of playing.  Her favourite activities are swinging around, exploring her tree enclosures and pestering the older woolly monkeys for a good tickling game!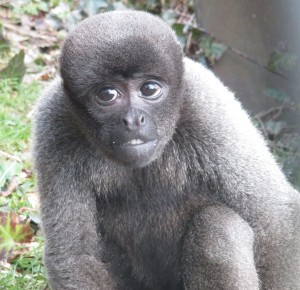 Lily is growing up quickly and her carers are very happy to watch her progress and development. Wild Futures Director, Rachel Hevesi says: "Lily has surprised us twice over – firstly by being born! Then, by showing such courage when she lost her mum. She is also a lovely reminder of her mother, her determination and playfulness are so like Maya – she makes us smile."
The Sanctuary, home to monkeys rescued from the primate pet trade, is open during half-term in October (22nd-30th) and welcomes everyone to celebrate Lily's birthday. Nuts and fruit are her favourite treats so she will be happy if you come with an edible present! You can learn more about her story at wildfutures.org and also give her a present by donating or adopting Lily at adoptamonkey.org.