Big Give Christmas Challenge 2019
One donation, twice the impact!!
For one week only your donations to us through our Big Give Christmas Challenge campaign could be doubled! For example, if you donate £20 it could be doubled to £40 – at no extra cost to you! We are aiming to raise £4,000 which, through matched funding, will become £8,000.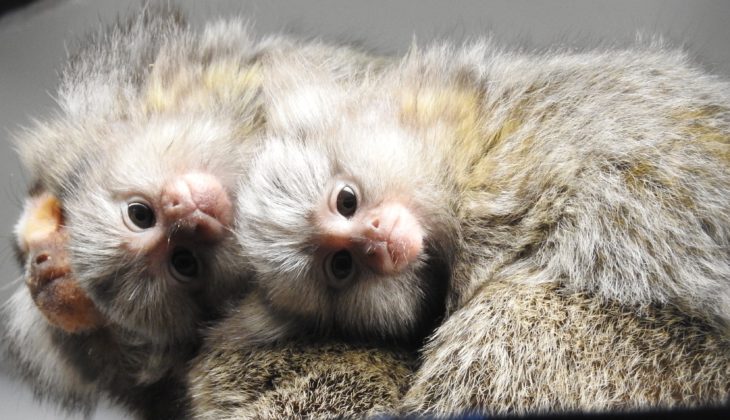 Here's why we must raise £8,000 in the Big Give Christmas Challenge this year…
Jeff, Tilly, Frodo, and Pippin are four members of the family of marmosets we rescued in 2018. Jeff and Tilly are the parents of Frodo and Pippin, and also Beattie, Finley, and Freya! When we rescued them, the family were living in separate cages in a downstairs toilet.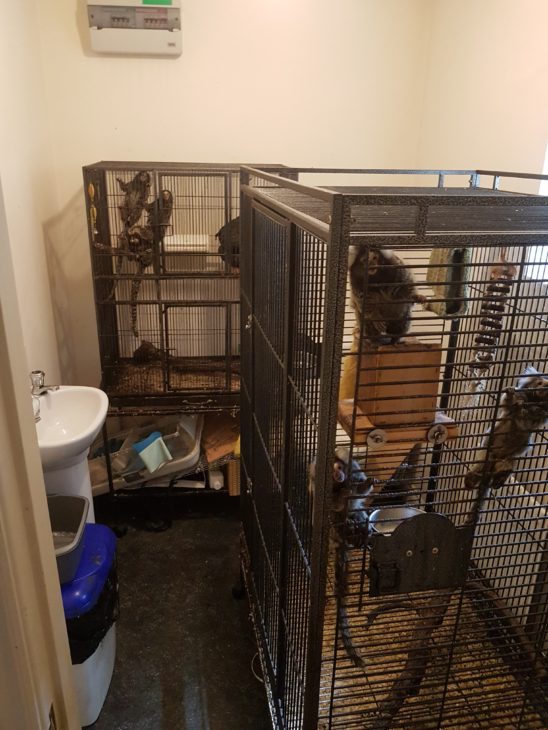 Confinement had made Jeff attack his children, and Beattie, Finley and Freya were removed to their own cage and adapted to living as a trio. We knew it would be tight in the Marmoset Mansion, but we couldn't leave them.
Unbeknownst to us, Tilly was already pregnant again and not long after being rescued she gave birth to twins – Needle and Sprout. So our marmoset family rescue of 7 quickly became 9!
In the wild common marmosets can live in groups of up to 15 individuals, but most often it is around 9, and is made up of generations of the same family. The females will be closely related, with the males more distantly related.
When common marmosets reach around 15 months old, they are considered adults and when males reach adulthood, it has been observed that they will leave in search of their own group. But each group is different and the decision on if and when to leave a group will be based on multiple social and environmental factors.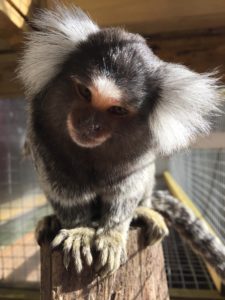 Time is running out for Jeff's family, and with the possibility that one of the males might want to leave the group, we need to provide them with a better and more suitable home. This is why we must raise £8,000 in this year's Big Give Christmas Challenge. We need to build a new marmoset enclosure that is designed for a family group to give them the best opportunity to stay together as a family, but also to accommodate for the possibility of the group splitting as they may naturally do in the wild with changing family dynamics.
How you can help:
If you donate through our Big Give Christmas Challenge, your donation towards this campaign could be DOUBLED! But remember to SAVE THE DATE as donations are only doubled between midday on the 3rd of December and midday on the 10th of December.
To find out more information on how to donate, keep an eye on this page, our Facebook page and through our E-news!
Thank you.