Monkey Winter Appeal
Can you help today by donating to our Winter Fuel Allowance for the monkeys?

As the nights draw in, and the winter weather picks up, we are appealing for help to keep our monkeys warm during the darker, colder months of the year.  Sadly this summer season has not been kind to us. We have had a huge amount of rain, as well as harsh summer storms that have had a negative effect on the number of visitors to The Monkey Sanctuary, resulting in a decrease in essential funds. Having had a bad summer, it means that the winter months will be tough for us financially, and unlike their human counterparts, our older monkeys do not get a Winter Fuel Allowance! So we are appealing to you, our dedicated supporters for help to see us through this time.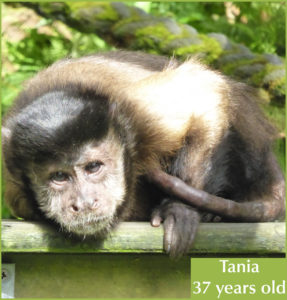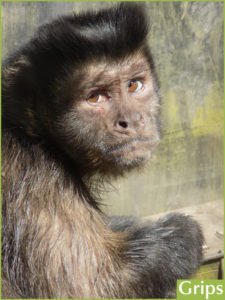 At 37 years old, Tanya, is the oldest capuchin monkey at The Sanctuary. The lifespan of capuchins in captivity is around 40/45 years old. As an older monkey, Tanya doesn't get around the enclosures as well as the others, and will often be found inside keeping warm. On top of that she suffers with diabetes, which sadly means that she has difficulty regulating her body temperature. It is the same for Grips. Although he is not an old monkey, Grips also suffers with diabetes, a disease that is a direct result of these monkeys being kept as pets. Hence, he also suffers a lot in the winter months, as like Tanya, his diabetes effects his body's thermoregulation, which can have dire consequences if we do not help manage it.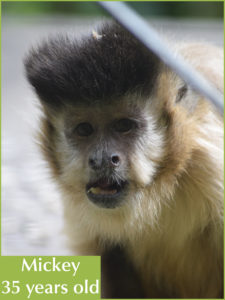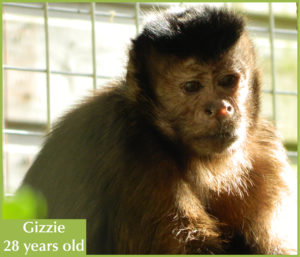 Mickey is our second oldest monkey at 35 years old, she is a lot smaller than the others, her growth may well have been stunted due to a lack of the correct nutrients when kept as a pet. Gizzie is another of our older monkeys who unfortunately suffers with chilblains as a reaction to cold temperatures. Her chilblains mainly affect her toes and fingers, and as so many humans know, these are really painful and uncomfortable so we need to reduce her exposure to the cold weather as much as possible.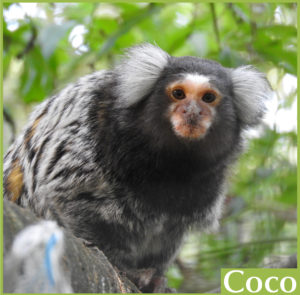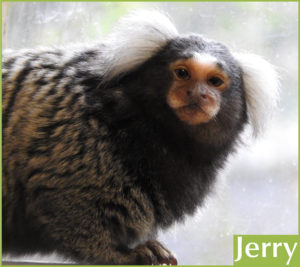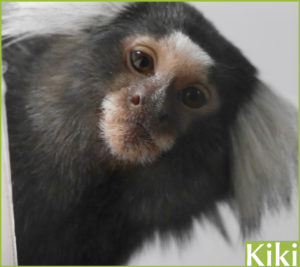 Marmosets are tiny tropical monkeys that require temperatures of 23-28 ° C. They are very susceptible to the cold weather, and unfortunately any sudden drop in temperature for them sadly puts them at high risk of death. As you can see, the need to maintain the heated enclosures is absolutely crucial, and we are appealing for funds to help, after such a bad summer season.
We urgently need to raise funds to maintain heating to the indoor enclosures for the monkeys at The Sanctuary.
It costs about £5000 to keep the monkeys safe and warm all year around.
Help us today by paying the Winter Fuel Allowance for one of our monkeys
£25 heats the monkeys' rooms for two days
£100 buys a UV light
£250 will buy insulation to keep a bedroom warm
£500 will help pay for a vet check
£5000 will pay for the fuel for the biomass boiler for one year
Remember that every pound adds up and changes lives! 

Donate by Text
Simply text MSWA17 plus the amount you want to give (e.g. MSWA17 £10) to 70070 to donate to Wild Futures and make a difference today. JustTextGiving by Vodafone.
Donate by Phone
Contact a member of our team on 01503 262 532 to make your donation over the phone.
Other ways to help
You can also arrange your own fundraising activities to help our appeal. Why not take on a personal challenge or sponsored event or organise a fundraising event at your workplace or school? Together we can help to end the suffering and we simply can't do it without you –  please contact fundraising@wildfutures.org for advice on how to get involved!
Your kindness can change lives
Thank you!