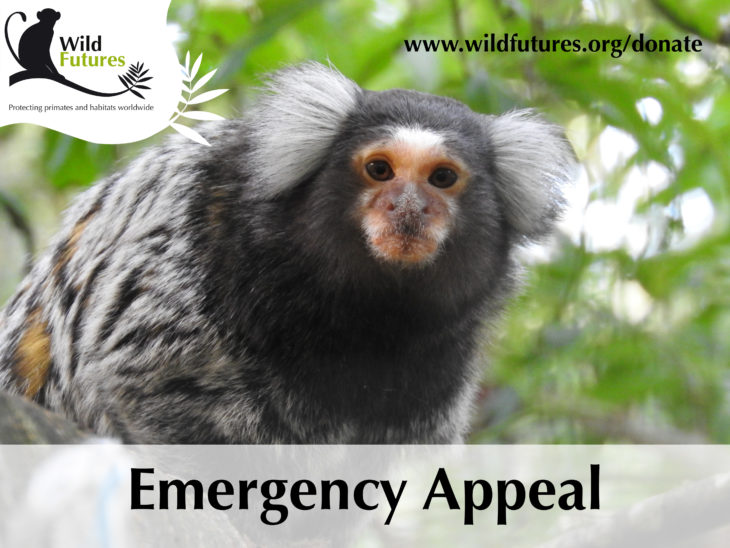 We need your help!
It has been a year since our lives were changed due to the Covid-19 pandemic. We had all hoped we would be back to some normality by now, but sadly we are still experiencing these scary and challenging times.
We have not been able to open to the public or resume our volunteer program to its entirety, so we have been without our guaranteed income for a whole year. We have only been eligible for one Government Grant (RHLGF) which we received in April 2020 and covered just over half of one month's outgoings.
We had hoped to open our doors to visitors again in April, but sadly despite regulations predicted to ease on the 12th April, we are not in a position to do so. Due to other continued restrictions and the layout of our site, and having to focus our limited resources on caring for the monkeys, we cannot welcome people back yet.
We are hoping to open as soon as we can in a way that complies with Covid-19 safety measures to protect visitors, monkeys, and staff. Our opening will still be restricted which means we can only raise about 50% of our normal visitor revenue.
Therefore, as we are still unable to open, we are turning to you to try and raise the income we thought we would have from opening. Every little helps, however big or small your donation. We know some of the monkeys will need veterinary check-ups and medication adjustments soon; your donations will be crucial in helping us ensure we are prepared.
With light at the end of the tunnel due to the rollout of vaccines across the country, we are hopeful 2021 will be easier for us all, and by 2022 we will be living much more 'normal' lives. As long as the monkeys are vulnerable to this virus, we must be cautious; we just need your support to see us through.
Our main priority is the welfare of the monkeys who live here. We need to make sure that they have food, the medicines they need, along with continued care. A one-off donation today or a regular commitment of £10 per month for example would help us provide these essentials. Every action, every penny counts. We know we can do it together.
If you can, please make a donation to our emergency appeal today.
Thank you for your continued support.
No matter how small, your contribution will help us to continue caring for the rescued monkeys here. Please donate today www.wildfutures.org/donate and follow us on Facebook for updates.
Alternatively, you can donate via text:
Text MONKEYS 5 to 70450 to donate £5
Text MONKEYS 10 to 70450 to donate £10
Text MONKEYS 20 to 70450 to donate £20
*Texts cost donation amount plus one standard rate message*
Thank you!