Rescue and Rehabilitation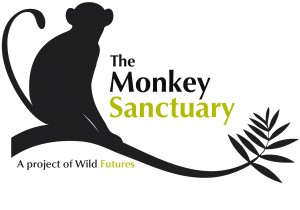 Our rescue and rehabilitation work is carried out at our Sanctuary, based in Looe, Cornwall. Founded in 1964, our flagship project The Monkey Sanctuary, has a well-established reputation for offering outstanding levels of welfare and innovative care management for all of its primate residents.  It was the first Sanctuary in Europe to be accredited by the Global Federation of Animal Sanctuaries (GFAS).
The need for rescue and rehabilitation of primates from private ownership:
There are at least 5,000 privately owned primates in the UK, with signs that the primate pet trade is on the increase.
All monkeys are wild animals and inherently unsuitable for keeping in domestic situations.
UK law allows for the legal keeping of primates as pets, despite lack of recognised care standards and insufficient enforcement of licensing laws, leading to many pet primates being kept in inadequate
conditions.
Lack of adequate species knowledge, diet, veterinary care, social opportunity and space leads to mental, physical and emotional suffering for pet primates.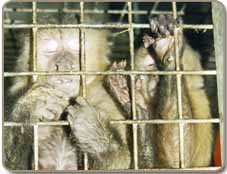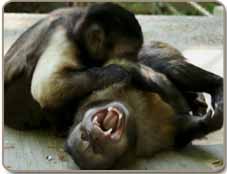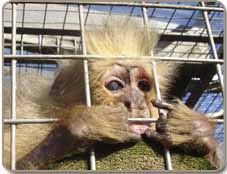 How we meet the need:
We guarantee a home for life for all rescued monkeys.
We give individuals the opportunity to socialise and form natural bonds with other monkeys.
We provide an expert team of carers with the relevant skills to meet the complex physical, social and emotional needs of each individual.
We have a high carer-to-monkey ratio which ensures that all needs are met, 24 hours a day, 365 days a year.
Signs of our success in rescue and rehabilitation:
Over 60 monkeys rescued since 2001.
All rescued monkeys arrived at the Sanctuary demonstrating serious stereotypical behaviours such as pacing, rocking, self-harming and overeating, amongst others. All monkeys, without exception, have reduced or abandoned these behaviours since arrival.
All rescued monkeys live in stable, enriching social groups following expert care from trained carers who prioritise monkey welfare.
Please make a donation to support our rescue and rehabilitation work. 

The Monkey Sanctuary opens its doors to visitors every year from Easter through to the beginning of November. Please visit www.monkeysanctuary.org for visitor information.