Corporate Sponsorship
Wild Futures receives no government funding and therefore relies solely on donations to continue its good work. Companies of all sizes across the UK have benefited from working with Wild Futures over the years through a variety of avenues. There are many benefits to partnering with Wild Futures, from motivating your staff to enhancing your brand.  At Wild Futures we work hard to understand each business supporter's needs and try and match those with our fundraising and PR opportunities.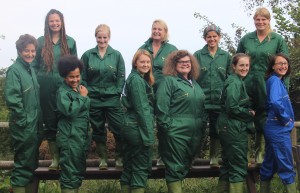 There are many ways in which your business can work with Wild Futures:
Corporate Adoption Scheme
Employee volunteering
Employee fundraising
Charity of the year
Pay roll giving
Gifts in kind
Contact our Fundraising Team to make an appointment to discuss what opportunities are available for your business now by emailing fundraising@wildfutures.org.
Payroll Giving
If you are an employee and on PAYE then you can donate to protect primates every month through your wage using Payroll Giving.  Payroll Giving is a fantastic and tax effective way to donate to charity – it costs you less to donate more.  For more information on how you can protect primates through your payroll, contact fundraising@wildfutures.org.
Corporate Adoption Scheme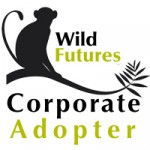 Your business can adopt any one of our monkeys. Our corporate adoption scheme is great value for any sized business and offers an array of benefits.  Detailed in the corporate pack are the main options offered but we are always happy to discuss a bespoke package.  Please contact our fundraising team to discuss how you can become a corporate adopter now by emailing fundraising@wildfutures.org.