Did you know?
Sadly there are still many monkeys living as pets in the UK that need our help. Wild Futures dream is that one day we will no longer be needed to campaign against this awful trade and that there will be no more primates suffering and needing rescue. However, that day is not today, and we are asking our loyal friends and supporters to help us continue our vital work in bringing about an end to this trade and providing a home for life for rescued monkeys.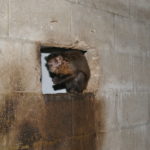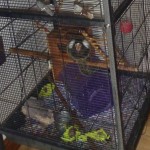 It costs Wild Futures approximately £150,000 a year to care for the monkeys and approximately £30,000 a year to campaign against the trade and carry out our vital education work. We rely solely on our supporters to do this and are launching an appeal to ask you to consider giving a minimum pledge of £5 a month, or making a one off donation to help towards our goal: to end the UK primate pet trade, to raise awareness and educate people on the plight of primates in the UK, and to continue to provide a forever home for rescued monkeys.
However big or small, your donation WILL make a huge difference and help us continue to care for the monkeys at our sanctuary, carry on the vitally important work we do in protecting primates and bring an end to the keeping of primates as pets.
Click here to make your donation today.
Thank you for your continued support, from all of the monkeys and staff at Wild Futures.
Please read below for more information.