Adopt a Monkey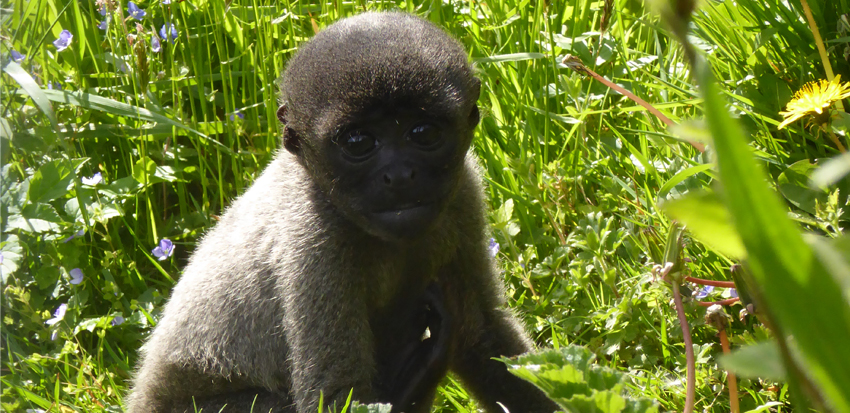 You Will Receive:
A cuddly monkey toy (optional)
Personalised certificate of your adoption
Photo of your adopted monkey
Your monkey's story
Species factsheet
'Wild Futures' bi-annual newsletters
Discount to our Monkey Sanctuary
Adopt a monkey and protect primates worldwide.
Adopt Now
Deforestation and the bush meat trade threaten primate species worldwide, leading to forty three species now considered to be Critically Endangered. The primate pet trade is also a huge problem causing suffering and neglect, with about 5,000 privately owned primates in the UK alone.
Help our charity, Wild Futures, protect primates in the UK and abroad by adopting a monkey today.
How you are helping primates:
Enabling our UK Sanctuary care for monkeys rescued from the pet trade and entertainment industry
Campaigning to end the primate pet trade in the UK and abroad
Educating more than 30,000 people a year on primate welfare, conservation and sustainable living
Supporting conservation projects overseas linked to primate welfare and habitat conservation.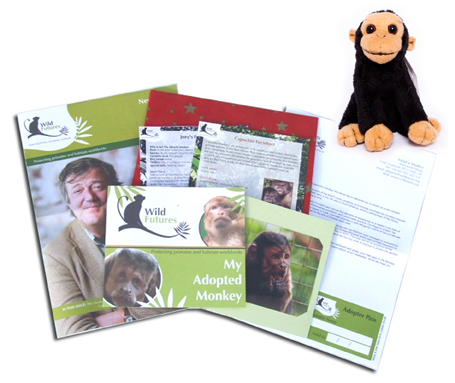 By adopting a monkey today you will be helping to make a difference to primates worldwide.
Choose a Monkey
Capuchin Monkeys
Woolly Monkeys
Marmoset Monkeys
Long-Tailed Macaques