Other ways to give
There are plenty of ways to give to Wild Futures without actually giving any cash directly at all! Please see all the different schemes we have set up below – giving can be part of your lifestyle – we call this Lifestyle Giving!
Easy Fundraising

Easy Fundraising works in a similar way to nectar but instead of earning points when you shop, you raise a donation for Wild Futures instead! You can shop with over 2,000 well known stores and each will donate up to 15% of what you spend. All you have to do is select Wild Futures as your charity, login and shop! Visit www.easyfundraising.org.uk to find out more.
Give as you Live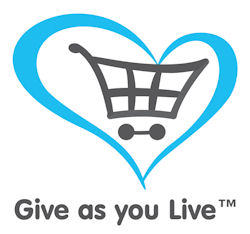 Give as you live is another way to give online when you shop for your normal everyday purchases. Just register on www.giveasyoulive.com select Wild Futures as your charity and then shop! You earn a percentage of your purchase total from the retailer, which they turn into a donation for Wild Futures.
Ecotricity

Ecotricity is an energy company unlike any other. They take the money their customers spend on their energy bills and use it to build new sources of Green Energy. When they talk about green energy they mean 100% Green Electricity made from the wind and the sun – and Green Gas which eventually, over time, will be made from organic material. What makes it even better is that when you sign up and mention Wild Futures they will donate up to £60 to us. Call Ecotricity free on 08000 302 302 or visit www.ecotricity.co.uk/wild-futures When you sign up please quote: WF1
Charity ebay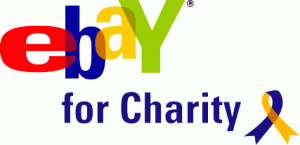 This is another simple way to support Wild Futures; sell items on ebay and choose to donate a percentage of your sales to Wild Futures! You can also just make a donation to Wild Futures through PayPal giving. Simply sign in using your ebay account and search for Wild Futures on the eBay for charity pages.
Recycle 4 Charity

By selecting Wild Futures as your charity at www.recycle4charity.co.uk, Wild Futures can receive up to £70 for any mobile phones and £1 for ink cartridges that you donate.  If you work in a large organisation we can also arrange for you to have a collection bin onsite.   This is a great way to raise funds but also helps to preserve the environment at the same time by reducing the amount of waste sent to landfill.
Savoo

Savoo is a fundraising platform where consumers can search the web and save using discount codes, but also raise money for charity at the same time – at no expense to them. Savoo users can use the internet as they normally do, but Savoo will donate 1p for every completed, legitimate search. It's time to search, save and raise with Savoo.co.uk.
Give A Car

Scrap your car and help save monkeys! All you have to do is contact Give A Car who will arrange a free pick up, your car is sent to auction or scrap and a cheque is sent to your charity. You will be sent a receipt so that you know how much has been donated to Wild Futures. Easy! www.giveacar.co.uk Tel: 0200 0111664