Group and Educational Visits
Wild Futures' Monkey Sanctuary in situated a few miles outside Looe in Cornwall, UK. The Sanctuary is a home for life to various species of monkey including woolly monkeys, capuchin monkeys, marmosets and Barbary macaques.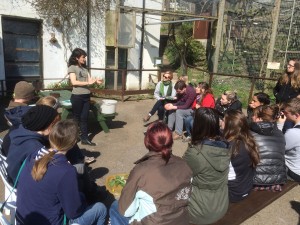 Each year, the Monkey Sanctuary educates thousands of visitors on primate welfare and conservation, highlighting the problems of captivity and giving visitors an intimate insight into a working sanctuary and the care of its resident monkeys.
A visit to The Monkey Sanctuary can help young people to develop a positive attitude towards animals and give them an understanding of their needs. This is achieved through discussion with our expert primate carers, experiencing the Sanctuary's unique environment and exciting workshop participation. The Monkey Sanctuary is an animal rescue centre and, as such, offers a different educational experience from most zoos. Our Education Team work also work closely with the monkeys, so have an extensive knowledge of each individual. This knowledge and experience is drawn upon to deliver enthusiastic and informative sessions via fun and interesting talks, tours and workshops catered to needs and age group.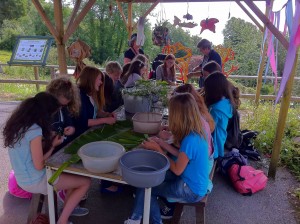 Please download our example itinerary to find out more about the day and what to expect during a group and school visit to The Monkey Sanctuary.
For more information on prices, itinerary or to book an educational visit to The Monkey Sanctuary, please email [email protected]
Please note: Unfortunately, the country lanes leading to our Sanctuary will not allow for vehicles wider than 6'6", please click here to see a list of suitable coach and bus companies locally.
School's Resources
Download our Primary school's activity pack here.
Download our Secondary school's activity pack here.
Download our colouring sheets, the Capuchin and Poetree hanger.
Download our The amazing world of the Barbary macaque information guide