Wild Futures' Monkey Sanctuary thanks its local supporters with their annual Christmas Open Day
Wild Futures' Monkey Sanctuary near Looe opened its gates for their annual Christmas Open Day on Sunday 4th December.
As a way of a thank you to their local supporters, The Sanctuary put on mulled wine and mince pies, and invited everyone to come along to see the monkeys for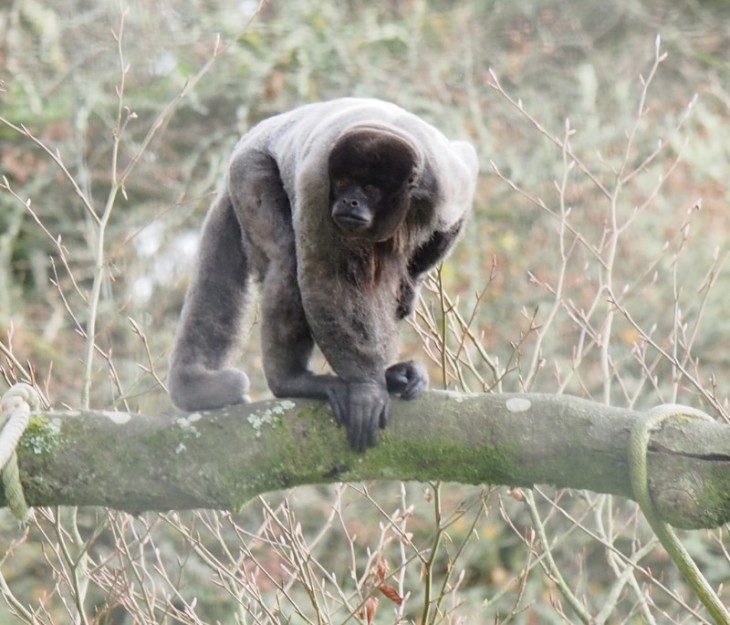 the last time in 2016. Visitors had the chance to purchase some fantastic ethical and fair trade gifts from the Sanctuary gift shop, plus take part in the annual Christmas tombola.
The day was a huge success, with the weather on its side, people came to the sanctuary and enjoyed a relaxed and festive day purchasing Christmas gifts and seeing the monkeys.
Wild Futures aims to protect primates and habitats worldwide as well as providing a home for life for rescued monkeys in the UK. As a charity they rely heavily on the support of generous donations from their supporters, so the annual Christmas open day is a way to say a huge thank you for that support.
Wild Futures estimates there are at least 5,000 monkeys being kept as pets in the UK and it has experienced an upturn in the amount of monkey rescue requests it receives, signifying a growing issue.  The charity campaigns to end the primate pet trade, as it knows only too well the damage and welfare issues it can cause.
80% of the monkeys rescued by Wild Futures suffer with a physical and / or abnormal behavioural issue.  Almost a third of its rescue monkeys suffer with diabetic issues.  Last winter, the charity launched an appeal for help to build specialist enclosures to house marmosets, the tiniest victims of the UK primate pet trade and the appeal is going well with £30,000 of the £70,000 target already raised
Sarah Hanson, Campaigns, fundraising and PR officer states: "Our annual Christmas Open Day is a fun event for all the family and a crucial time for us to say a big thank you to our local supporters. It is also a time of reflection on the many pet monkeys that are still in the trade, being kept in unnecessary cold and cramped conditions.  We are very grateful for all of our supporters, their support means we can continue our vital work to end the awful trade and rescue more monkeys in need."