Support for primate charity aiming to end suffering in UK pet trade
Wild Futures, the leading primate welfare charity which runs The Monkey Sanctuary based in Looe, Cornwall, campaigns to end the primate pet trade and offers a home for life to its victims. Their work is supported by well-known actors like Julie Walters and Joanna Lumley, as well as scientists around the world, including expert Jane Goodall.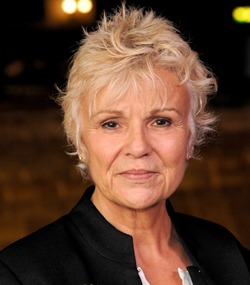 "Having witnessed first-hand the rescue and rehabilitation work that the Wild Futures' dedicated team carries out, I have no hesitation in offering my support to their valuable efforts to protect primates and habitats, and I wish their campaign to end the primate pet trade every success." Julie Walters CBE.
Director, Rachel Hevesi explains: "The monkeys in our care all arrive with emotional and physical problems. The damage can be profound and yet the trade continues to grow. In the last few months, we have rescued 10 marmoset monkeys and there are many more needing help. That is why Wild Futures is joining the Big Give Christmas Challenge, 12pm (midday) Tues 27th November – 12pm Tues 4th December, when for one week donations to the charity could be doubled by matched funding. "
Campaigns Officer Sarah Hanson continued: "Prevention is better than cure – we would rather stop the suffering happening than have to rescue the victims of this cruel trade. Our educational and campaigns work reaches out to the people who make the laws (and could change them), to those that could influence standards like the vets and students in our colleges and universities and of course to the people who might consider buying a monkey."
Sarah continued: "Wild Futures is a Cornish charity with an international reputation, being the only sanctuary in Europe to be accredited by the Global Federation of Animal Sanctuaries. We are proud to be recognised for our high welfare standards, skills, knowledge and campaign to end the trade in primates as pets and entertainers.
Many of the monkeys are suffering the legacy of their lives as pets. Last year a capuchin died with cancer due to long term tobacco use. Diabetes, dental problems and bone diseases are all common and we need help to save the monkeys from suffering. "
The Big Give Christmas Challenge: 12pm (midday) Tues 27th November – 12pm Tues 4th December 2018 https://secure.thebiggive.org.uk/project/wildfutures
A massive thank you goes to Lions Club of Looe, Publicity South West, Bromhead Accountants, The Reed Foundation and two private donors for pledging to match donations during the Christmas Challenge.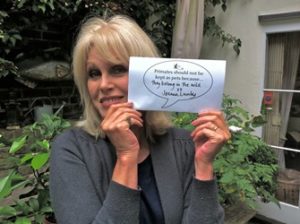 Joanna Lumley supported the Wild Futures campaign to end the UK primate pet trade for a Parliamentary Reception asking for a change of the law.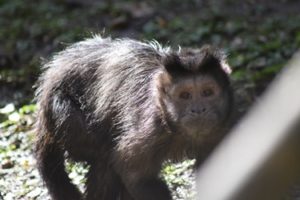 Capuchin Grips has diabetes due to the poor diet he was given when a pet. He needs daily insulin injections.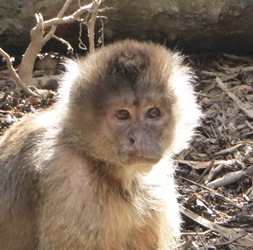 Capuchin Peppy died with cancer due to being given tobacco to chew when he was a pet.