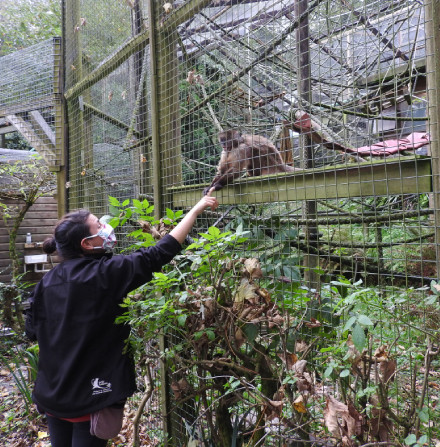 Medicine for the Monkeys
Product Code:

Medicine for the Monkeys - Virtual
£50.00
Description
Unfortunately, many of our rescued monkeys come to The Monkey Sanctuary with medical problems such as D3 deficiency, arthritis, bone growth disorders, diabetes and generally poor physical conditions - results of living deprived lives in the pet trade. These monkeys need daily medication in order to keep them comfortable and happy, and to manage their conditions.
By contributing towards the on-going costs, you can help us provide life-giving medication for the monkeys at The Monkey Sanctuary. Your gift will help us cover the daily costs of medication for our capuchins, woolly monkeys, marmosets and macaques, and will also help us with the associated vet bills. Simply put, your gift will help us offer the monkeys here the best life we can.

If you are a UK tax payer you can Gift Aid this purchase by ticking the Gift Aid box as you check out, this incurs no additional cost to you, but helps a great deal with our rescue and rehabilitation work at the Sanctuary!