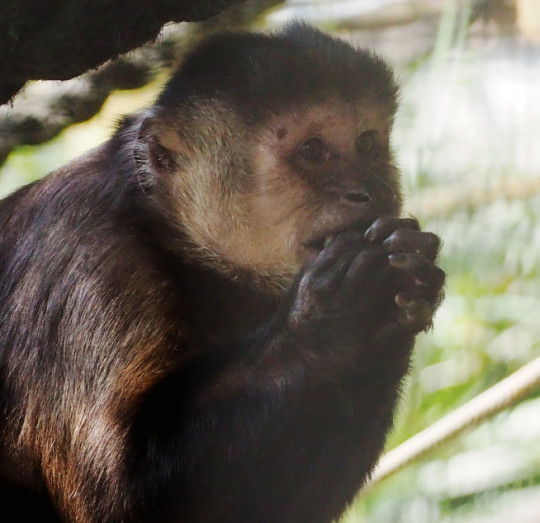 Roast Dinner for the Monkeys
Product Code:

Roast Dinner for the Monkeys - Virtual
£10.00
Description
Every evening. a member of the primate welfare team heads out to offer the monkeys nice pieces of roasted butternut squash or cooked sweet potatoes, roasted onions or cooked parsnip, soft swede, roasted leeks, celeriac or sweet, earthy beetroot! This is a perfect, healthy treat for each of them, but especially for those with dental issues as roasting the vegetables makes them much easier to eat! By donating the cost of these vegetables, you will be ensuring even our elderly monkeys get a healthy evening snack!
By buying this virtual gift you will be helping to buy a roast dinner for the rescued monkeys here at the Sanctuary; we think they deserve the best and you can help us offer that to them!
If you are a UK tax payer you can Gift Aid this purchase by ticking the Gift Aid box as you check out, this incurs no additional cost to you, but helps a great deal with our rescue and rehabilitation work at the Sanctuary!