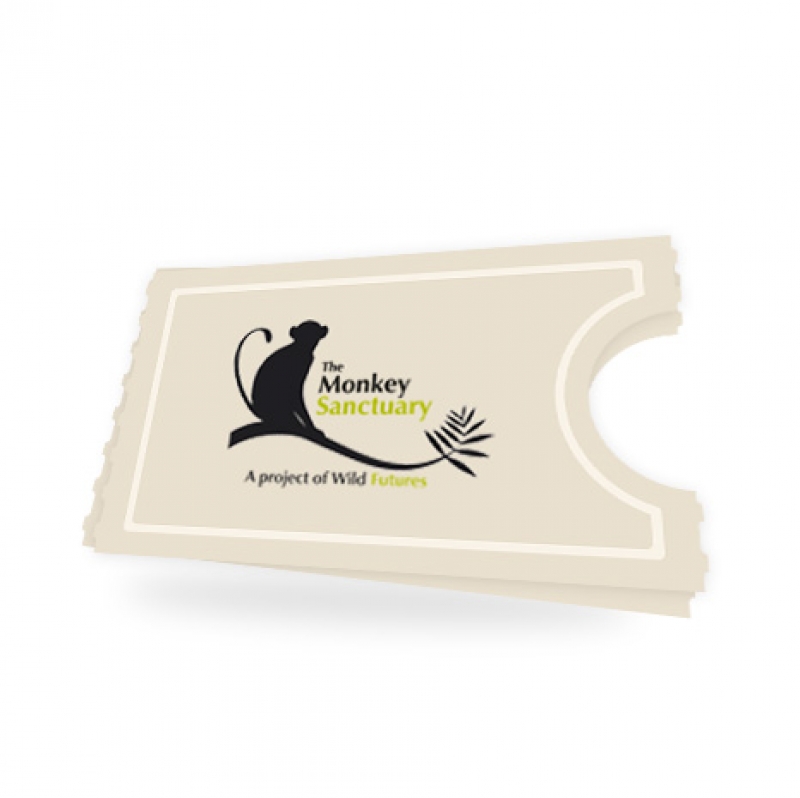 Support a charity and Gift Aid your entry at no extra cost to you!
Gift Aid allows charities like us to reclaim tax (25p for every £1) from the government on your donations. If you are a UK taxpayer, by making a donations equivalent to or greater than our admission cost and opting to Gift Aid, you enable us to treat your payment as a donation, so each £1 you spend can do £1.25 of good. So, if you are paying an amount of income and or capital gains tax in the current tax year at least equal to the tax that we will reclaim on your donation (25p for every £1 given), all you need to do is select the Gift Aid declaration when booking your tickets.
You must be a UK taxpayer to participate in the Gift Aid scheme. You need to pay enough Income Tax or Capital Gains Tax in each tax year to cover the Gift Aid claimed on all your donations to charity otherwise you are responsible to pay any difference.
Monkey Sanctuary Tickets
Please note: The welfare of the monkeys in our care is paramount and is as always our main priority. Although Covid-19 restrictions have ended, the wearing of face coverings is advised and preferable when around the monkey enclosures and in any indoor spaces. The monkeys remain vulnerable to Covid-19 and do not have the protection of vaccines. Therefore, we continue to do all that we can to limit their risk to the virus as well as to our team. We thank you for your understanding and cooperation.