The Big Give Christmas Challenge 2023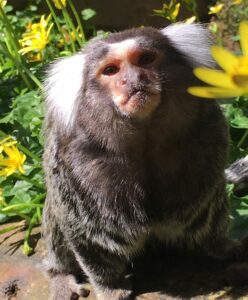 We are taking part in The Big Give Christmas Challenge 2023 to raise vital funds for our sanctuary. The Big Give Christmas Challenge is a matched funding campaign where any donation that you make could be DOUBLED for one week only, between 28th November and 5th of December. With thanks to some amazing pledges we've received, and champion funding from The Reed Foundation, we have a total of £5,000 in matched funds! That means that we can raise a total of £10,000 in just one week as any donation made will be doubled from the matched funds pot. £10 becomes £20, £20 becomes £40, £50 becomes £100 – at no extra cost to you!
One donation, twice the impact!
Here's why we must raise £10,000 in The Big Give Christmas Challenge this year…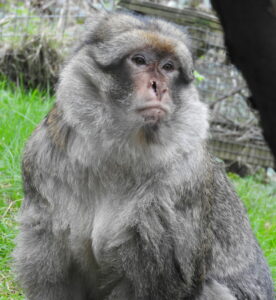 Wild Futures Monkey Sanctuary is home to physically and psychologically traumatised monkeys from the primate pet trade. Funds are desperately needed for the specialist care, medication, and food essential to their recovery after the isolation and suffering of their previous lives.
The Sanctuary provides a home for life for primates who may live for over 30 years. The rescued monkeys suffer pathological behaviours, diabetes, arthritis, heart, and autoimmune diseases, as a result of their lives in the primate pet trade. As veterinary and medical costs have risen along with energy bills and food and materials prices, we urgently need funds to ensure the monkeys get the care and security they deserve.
Specialist care from an experienced team means the monkeys get the individual care and understanding necessary for personalised health plans; enclosures designed and adapted to enable the monkeys to learn to use their bodies to regain their health; high quality nutrition so the monkeys have the chance to leave a life of suffering and gain the confidence to enjoy the company of their own kind; to make friends and family groups after years of isolation and frustration.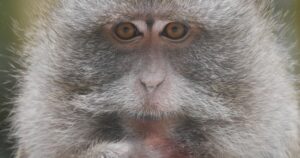 "Primates need Wild Futures to give them a voice while the law is failing them, and to provide rare sanctuary to the lucky few who are rescued. Every donation gives a monkey the chance to enjoy a life worth living."
Peter Egan
"I sincerely hope that many people are moved to support Wild Futures' work."
Stephen Fry
"Having witnessed first-hand the rescue and rehabilitation work that the Wild Futures' dedicated team carries out, I have no hesitation in offering my support to their valuable efforts to protect primates."
Julie Walters