Our Work – Education
Underpinning all of Wild Futures' work in conservation, campaigning and rehabilitation is our education work. We believe that the only way to achieve conservation goals is by ensuring open communication channels are maintained with all of our audiences and by educating people on the issues surrounding our work.
Our audiences:
Central and local government.
Other conservation organizations and forums.
Over 30,000 visitors to our sanctuary each year.
School, youth and adult education establishments.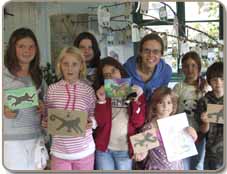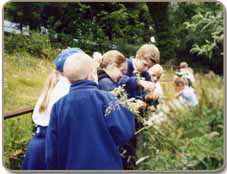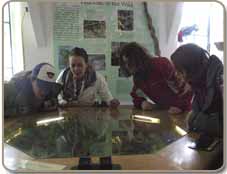 Our themes:
Our rescue and rehabilitation work with primates in the UK.
Rainforest conservation, with particular focus on primate habitats.
Sustainability and ethical consumerism.
The primate pet trade and its impact on wild populations.
Our methods:
Formal and informal presentations, discussion groups, talks and workshops at our sanctuary site and in educational establishments.
Participation in local, national and international conservation forums and conferences.
Advising at local and central government level on primate welfare issues.
Leading by example – winner of "Gold" sustainability award, strong ethical purchasing policy employed in Wild Futures' shop and café, innovative care-management techniques and high welfare standards adhered to.
Educational resources made available free-of-charge to educational establishments.
 Research at Wild Futures
Research is an important part of the work of a modern sanctuary. Captive studies are invaluable for gaining a greater understanding for the welfare implications associated with the keeping of primates as pets and indeed in captivity in general. We welcome students/academics from all relevant disciplines to carry out research onsite or in conjunction with Wild Futures. Click here to download a PDF about carrying out research with Wild Futures.
For more details on our group visits and an example itinerary download our pack here.
To contact our team for information or to book a school visit to our project, please email education@wildfutures.org
School's Resources
Download our Secondary school's activity pack here.
Download our colouring sheets, the Capuchin and Poetree hanger.