Flying Monkey Skydive!
When: 2016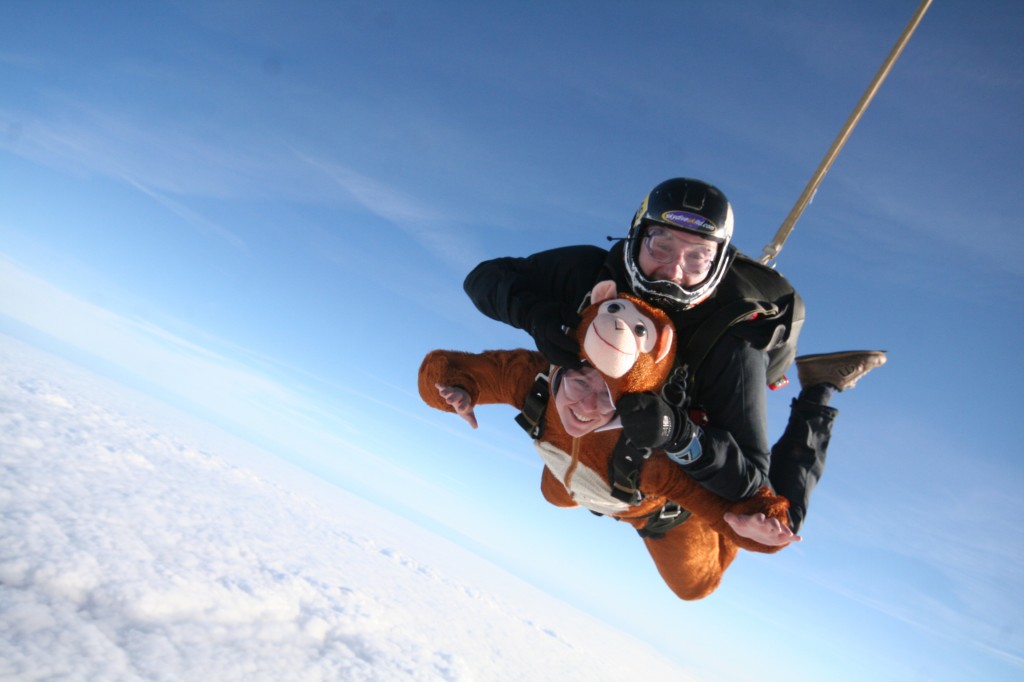 Where: Dunkeswell Airfield, Nr. Honiton
The Challenge
Experience the ultimate adrenaline rush and take to the skies to raise money for primates. Following the success of our first Flying Monkey Skydive we will once again be looking  for as many people as possible to jump from 15,000ft this year, dressed as monkeys…what could be more fun than that?!
Upon your arrival at the airfield you will be provided with your monkey suit and have a chance to meet your fellow flying monkeys.
After a safety briefing from your instructor, you will board the aircraft and fly up to 15,000 feet above sea level, taking in spectacular views of the South and North Devon Coastline, Cornwall, Somerset, Dorset and the Bristol Channel. When you reach altitude, the green light will give the go ahead and you will experience one of the most breath taking, exhilarating moments of your life. As you exit the aircraft you may reach speeds of up to 120mph for 2 minutes – freefalling up to 2 miles!
Your parachute will then unfold and the tranquility that follows will enable you to talk with your instructor and take in the beautiful scenery for up to 5 minutes before you reach the ground.
Sponsorship
To register for Wild Futures Parachute for Primates you will need to pay a non-refundable deposit of £50 (this can be refunded after you have raised the remaining sponsorship).
We ask that you raise a minimum of £395 to take part in the jump and this will mean that you can jump for FREE!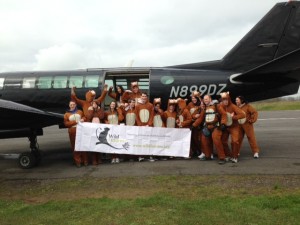 After registering for the jump we will send you a fundraising pack, filled with ideas to help you reach your target. You will also receive personal support from our fundraising team, who will be on hand to answer any questions and offer support and advice along the way.
How your fundraising will help
Wild Futures works tirelessly to rescue and protect primates and their habitats worldwide. Wild Futures receives no government funding and relies solely on donations to fund its work. There is a growing need for funds to help rescue more monkeys, but at the same time to campaign to end primates as pets and also support projects in the wild. We need your help to continue with this vital work.
Sound like fun? Join us for our next Flying Monkey Skydive in 2016.
For more information contact us on fundraising@wildfutures.org.